Peace of Mind Wealth Management takes great pride in delivering personalized service that is supported by top-notch resources and tools. Our focus is on meeting the needs of independent insurance professionals who are seeking to expand their practice.
Clients who choose Peace of Mind Wealth Management can expect to enjoy a range of benefits, including:
Exceptional expertise in the Advanced Case Market
Access to state-of-the-art sales tools and training programs
Professional training and systems to support your growth
A team of experienced and knowledgeable staff members
Access to top-rated carriers and products
A convenient one-stop-shop for all your Life and Annuity needs
 Mission 
Our mission is to enhance the Financial Quotient (FQ) for families across the globe. We strive to empower every sales associate with the tools and resources they need to achieve financial freedom and independence.
 Vision 
Our vision is to become the leading insurance IMO in North America, with a global presence. We aspire to be the first IMO to go public in the United States, setting the benchmark for excellence in our industry.
 System
You run POM's system (POMS), POMS will run business for you! With POM's system (POMS), we enable you to run your business with ease and efficiency. POMS is a state-of-the-art platform designed to streamline your operations, saving you time and resources. With POMS, you can focus on what matters most – serving your clients and growing your business.
Leadership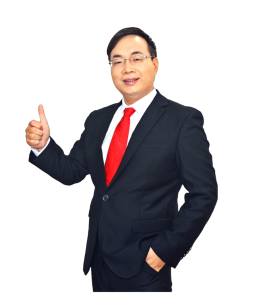 Alan Wen is the founder and CEO of Peace of Mind (POM) Wealth Management Group, which includes POM Insurance Agency. Alan holds a degree in computer science from the University of Science and Technology of China, as well as a master's degree in computer science from Rensselaer Polytechnic Institute in upstate New York. He has had a successful career in high-tech companies, including Yahoo, Microsoft, and Oracle.
During his time in the high-tech industry, Alan recognized the importance of financial knowledge in the process of wealth accumulation. He holds a Life & Health Insurance license, as well as securities licenses including Series 6, 63, 26, and 65 since 2003.
Alan has won many individual and team business awards during his tenure at several IMOs. He established the POM Wealth Management Group in San Francisco in 2019, where he believes in a systems approach to manage one's wealth, enabling more people to improve their financial quotient and realize financial freedom.
Alan believes that managing wealth with high-tech technology and scientific systems will help everyone improve their financial quotient and ultimately achieve financial freedom. He has been working hard in the fields of technology and finance, from products to systems, from high-tech innovation to software platforms, through continuous efforts, accumulation, improvement, and breakthrough.
Peace of Mind Wealth Management has always put products, systems, technical training, and personnel training first in enterprise development. The key to its success is the emphasis on talents. At present, more than half of the licensed leaders in Peace of Mind Wealth Management are qualified for online training, and the proportion of this huge technical team is far ahead of any peer companies.
Today, Peace of Mind Wealth Management has developed a high-tech, self-designed, and developed software system, synchronized with the advanced business philosophy and training system of the US financial and insurance industry, and has developed into a complete high-tech financial platform and financial and insurance industry chain. It is the most trustworthy and reliable brand of overseas Chinese financial insurance and wealth management.