Peace of Mind Wealth Management proudly offers personal service, backed by excellent resources and tools.
We serve the needs of independent insurance professionals looking to grow their practice.
Experience the Benefits Peace of Mind Wealth Management has to offer:
Exceptional Experience with the Advanced Case Market
Cutting-Edge Sales Tools and Training
Professional Training and Systems
Experienced and Knowledgeable Staff
Top Carriers and Products
Your One-Stop Shop for Life and Annuities
 Mission 
To improve Financial Quotient (FQ) for families worldwide. To help every sales associate achieve financial independence and freedom
 Vision 
To be the No.1 insurance IMO in North America, expanding business internationally. To be the first IMO to go public in the United States
 System
You run POM's system (POMS), POMS will run business for you!
Leadership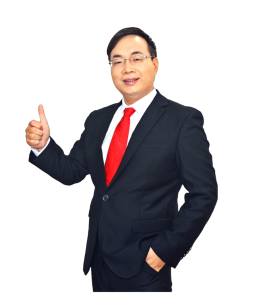 Alan Wen is the founder and CEO of Peace of Mind (POM) Wealth Management Group which includes POM Insurance Agency.  Alan graduated from University of Science and Technology of China with a major in computer science.  He also has a master's degree in computer science at Rensselaer Polytechnic Institute in upstate New York.  He had a very successful career in various high-tech companies including Yahoo, Microsoft and Oracle.
           While working in high-tech industry, Alan realized the importance of financial knowledge as part of the process of wealth accumulation from a technology expert.  Alan not only has his Life & Health Insurance license but also his securities licenses including Series 6, 63, 26 & 65 since 2003.  
           Alan has won many individual and team business awards during his tenure at several IMOs.  As he gained knowledge about wealth accumulation & management, he gradually formed his own concepts and established the POM Wealth Management Group in San Francisco in 2019.  Alan believes in a systems approach to manage one's wealth and hence will help more people improve their financial quotient and realize financial freedom. 
           Alan once said that "even in this era of diversity, it is not easy for entrepreneurs to find a field that suits them. Many people have not found the clear spring of life, maybe just a little less persistence." Alan firmly believes that managing wealth with high-tech technology and scientific systems will help everyone improve their financial quotient and ultimately achieve financial freedom.
          Industry insiders believe that the key to Alan's successful leadership of Peace of Mind Wealth Management is that he has been working hard in the fields of technology and finance, from products to systems, from high-tech innovation to software platforms, through continuous efforts, accumulation, improvement, and breakthrough. Alan also pointed out that "when Chinese start a business in the United States, there are huge differences in language and culture. It is difficult for your team and company to occupy a place just by working hard. And product and system advantages, technology and training advantages, and talent training are the core of the success of entrepreneurship." Therefore, Peace of Mind Wealth Management has always put products, systems, technical training, and personnel training in first place in enterprise development. "Only by investing energy in products, systems, talents, and company culture can an enterprise have a long-term foundation." The key to Peace of Mind Wealth Management's continuous transcendence is the emphasis on talents. At present, more than half of the licensed leaders in Peace of Mind Wealth Management are qualified for online training, and the proportion of this huge technical team is far ahead of any peer companies.
          Today, Peace of Mind Wealth Management has developed a high-tech, self-designed, and developed software system, synchronized with the advanced business philosophy and training system of the US financial and insurance industry, and has developed into a complete high-tech financial platform and financial and insurance industry chain. It is the most trustworthy and reliable brand of overseas Chinese financial insurance and wealth management.